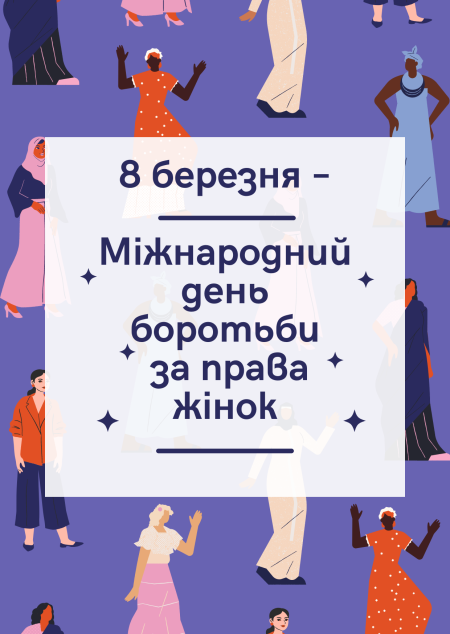 There is a lot of controversy around the date of March 8. This is not about a holiday of beauty and femininity. It's about the right of every woman to choose her own path and have equal opportunities to move forward with her goals. By the decision of the United Nations in 1977, this date was granted the status of an international day with the full name – International Day for Women's Rights and International Peace. In many countries, this day is called "International Women's Day". Despite the fact that the holiday contains a certain socialist rudiment, its main goal today is to draw attention to women's rights, as well as their cultural, political, socio-economic achievements.
The team of our center congratulates all women who contribute to social development – through their professional activities, civic engagement, motherhood, and advocate for gender equality and non-discrimination. Many women work in the field of education. So we would like to congratulate you in particular, dear educators, and wish you the fullest possible realization in the areas of life in which you want to fulfill yourself.
Let everything you want to achieve come easily, without unnecessary obstacles! Stand up for what you believe in! Be happy in what you do!