On March 29, a working meeting of preschool education specialists – co-developers of the program "Ukrainian Wreath. Region" program of the integrated course "Culture of Good Neighborhood". The purpose of the meeting was to analyze the program for compliance with the requirements of the time for its further re-design.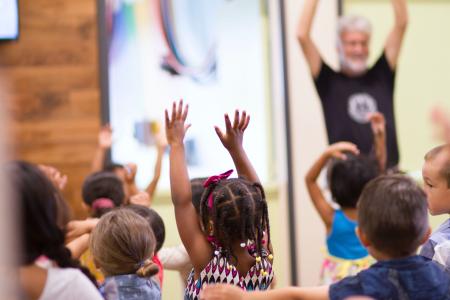 During the discussion, participants from different regions (Zakarpattia, Mykolaiv, Poltava, Chernivtsi) shared their own experiences and regional specifics of the program. Also, during the first working meeting, the coordinator of the working group, Candidate of Psychology Tetiana Palko, was elected.
According to Margherita Aragioni, the ideological inspirer and co-author of the program, this program continues to be relevant. In addition to the development of social and civic competencies, intercultural and peace education, and deepening work with parents, the program has the potential to work with children in the de-occupied territories of the Autonomous Republic of Crimea, Donetsk and Luhansk oblasts. After all, today it is necessary to take into account not only the military, but also the future post-war context.
These possibilities of applying the program will be considered during the next meetings, during which the participants will discuss the structure of the updated program and the algorithm of work on the document. The next such meeting will take place in a week.